Heart Safe Community
The Kentucky Cabinet for Health and Family Services and the Department for Public Health (DPH) announced today that Montgomery County is the next Kentucky county to earn the designation HeartSafe Community, an honor set aside for communities that have met criteria to better respond to cardiac arrests.

Latest News
Living Well Workshop
"Are you suffering with Diabetes, High Blood Pressure, Arthritis, Heart Disease, Asthma, COPD or any other chronic illness?"
We Can Help!
Classes starting October 23rd 2014 from 10:00am– 12:00 pm
at the Montgomery County Health Department
Limited Availability, please call to enroll today:  1-855-882-5307
Studies show that participants in Chronic Disease Self-Management Program's report:
Decreased fatigue and depression
Improved communication skills
Fewer days of hospitalization
Fewer days of missed work
Increased minutes of exercise
Improved nutrition
Increased confidence in ability and skills needed to better manage chronic conditions
Participants will learn better ways of coping and managing their health by:
Managing symptoms
Appropriate use of medications
Relaxation techniques
Ways to handle difficult emotions
Improving communication
Nutrition and physical activity
Goal setting
Living Well Workshops are FREE and include 6 Classes and A Resource Book entitled "Living a Healthy Life with Chronic Conditions"
Sponsored by the Gateway Area Agency on Aging and Independent Living
110 Lake Park Drive Morehead, KY 40351
1-855-882-5307
Contact: Casey Razor or Becky Combs
This project is funded in part under a contract with the Kentucky Cabinet for Health and Family Services with funds from the Administration of Aging, U.S. Department of Health and Human Services.

Friends of Early Childhood,
Parents, families and caregivers can help their children arrive at kindergarten ready to grow, ready to learn and ready to succeed by doing simple, every-day tasks and activities.
The KYGOEC's Monthly Message series covers information and ideas on how to help children develop in their earliest years.
This month, we talk about your baby's growing brain. Click the link below to view and share the message online or download the document.
Thank you for taking the time share the monthly message from The Governor's Office of Early Childhood and the Early Childhood Advisory Council.
Terry Tolan
Governor's Office of Early Childhood


Kynect makes it easy to find health insurance for you, your family or your business.  Kynect is an unbiased online service, similar to the kind you use to buy airline tickets or book a hotel.  Kynect allows you to compare and select insurance plans.  Click here to visit kynect.
Americans who've started applying for health insurance under the Affordable Care Act but can't complete the process by the March 31 enrollment deadline will be given an extension.
The Obama administration announced the extension Tuesday evening, March 25th, partly out of concern that the federal registration website, Healthcare.gov, could become overwhelmed as last-minute registrants scrambled to meet the original March 31 deadline or face a penalty in the form of a tax, the Washington Post reported.
To qualify for the extension, people simply check a blue box on the HealthCare.gov website indicating that they'd tried to sign up for insurance before the deadline. This method will be based on the honor system, the Post reported.
Open enrollment for 2014 is November 15, 2014 to February 15, 2015.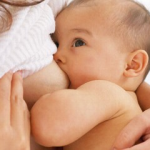 For Expecting Moms (and Dads!)
Breastfeeding 411 covers newborn baby behavior, how breastfeeding works, managing challenges in the early weeks, and pumping and storing mother's milk.  It is taught by Regina Harrison, MS, RD, LD and certified Lactation Consultant with the Montgomery County Health Department.
For more information call Regina at
(859) 497-2410
For more information about breastfeeding visit the Kentucky Department of Public Health