Ebola Information- What you should know.
Due to recent developments with a few health care workers in the United States contracting the Ebola virus many individuals have become concerned about infection risk involving this virus.  

Colorectal Cancer
Free Colorectal Screenings will soon be offered to those who qualify. If you're 50+ talk to your physician about screening!

Heart Safe Community
The Kentucky Cabinet for Health and Family Services and the Department for Public Health (DPH) announced today that Montgomery County is the next Kentucky county to earn the designation HeartSafe Community, an honor set aside for communities that have met criteria to better respond to cardiac arrests.

Latest News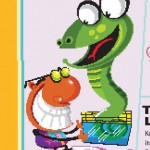 Healthy reptiles and amphibians may carry Salmonella germs, which can make people sick.  But there's good news!  You can help keep yourself healthy around your pet reptiles and amphibian.s
A most important Rule:
Always wash your hand thoroughly after handling reptiles and amphibians, and anything in the area where they live or roam such as their food or equipment.
There's no Place like Home
Keep your reptiles and amphibians in a  habitat designed especially for them.  Don't let them roam around the home.
Outta the Kitchen
Keep your reptiles and amphibians and their equipment out  of the kitchen or anywhere food is prepared or served.
No Nuzzling or Kissing
That's a no-no…you can get germs this way.
Protect the Innocent
Reptiles and amphibians are not recommended for children under the age of five.
Follow these safe handling steps and enjoy your pets.  www.pijac.org     Pet Industry Advisory Council