Heart Safe Community
The Kentucky Cabinet for Health and Family Services and the Department for Public Health (DPH) announced today that Montgomery County is the next Kentucky county to earn the designation HeartSafe Community, an honor set aside for communities that have met criteria to better respond to cardiac arrests.

Latest News

Kynect makes it easy to find health insurance for you, your family or your business.  Kynect is an unbiased online service, similar to the kind you use to buy airline tickets or book a hotel.  Kynect allows you to compare and select insurance plans.  Click here to visit kynect.
Americans who've started applying for health insurance under the Affordable Care Act but can't complete the process by the March 31 enrollment deadline will be given an extension.
The Obama administration announced the extension Tuesday evening, March 25th, partly out of concern that the federal registration website, Healthcare.gov, could become overwhelmed as last-minute registrants scrambled to meet the original March 31 deadline or face a penalty in the form of a tax, the Washington Post reported.
To qualify for the extension, people simply check a blue box on the HealthCare.gov website indicating that they'd tried to sign up for insurance before the deadline. This method will be based on the honor system, the Post reported.

The Montgomery County Health Department will be closed on Monday Sept. 1st  in observance of Labor Day.  The clinic and administrative offices will reopen Tuesday morning at 8:00 am.  Have a safe and enjoyable holiday weekend.

You can help your children arrive at kindergarten ready to grow, ready to learn and ready to succeed by doing ​simple, every-day tasks and activities. This month, we talk about Summer Safety Tips. You can view these newsletters online or you can print and share with family and friends.
Click here to view our monthly message online or to share on social media.
Click on this link for the interactive July newsletter.   For more information go to http://kidsnow.ky.gov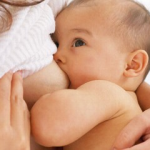 For Expecting Moms (and Dads!)
Breastfeeding 411 covers newborn baby behavior, how breastfeeding works, managing challenges in the early weeks, and pumping and storing mother's milk.  It is taught by Regina Harrison, MS, RD, LD and certified Lactation Consultant with the Montgomery County Health Department.
For more information call Regina at
(859) 497-2410
For more information about breastfeeding visit the Kentucky Department of Public Health